Finding key decision makers in required sectors and building relationships with them
EDR are specialists in demolition and remediation with over 70-years' leading to being used by Major clients such as St Modwen and Wilmott Dixon as well as many smaller clients who need sites cleared and remediated.
Vocal Group was recommended to us by https://www.flr.co.uk/ who had used their services on a successful win-back campaign. We were looking for a partner who could do some detective work for us to find key decision-makers in our sectors and build relationships with them so that when the time was right we would be the preferred supplier.
What's been your experience?
Our business needed a steady flow of quality meetings arranged where clients had a need for our services. Within a day or so Vocal Group produced their first lead and over the last 6 months have produced a great stream of strong quality meetings which have lead to new business four our company.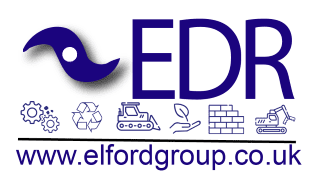 "EDR engaged Vocal Group to undertake a campaign of increasing our visibility and engaging with potential clients. Throughout the process Matthew and the team have been a pleasure to work with, providing complete transparency in the process and regular honest feedback. We look forward to continuing the relationship and building on the work put in by the team over the last few months".