Disrupt your Sales Processes and Teams with a strong POWER ASSIST to your Sales Teams
Delivering substantially more business from existing customers and finding great new customers for our clients since 2008
Lead Generation
We have a winning system of producing leads and generating fantastic data which can be used for long medium and short term growth.
Telemarketing
You can use our strong, commercially aware, mature people to deliver a stream of quality meetings and appointments all year round. Buy us by the hour, we run campaigns from 10 hours per month to hundreds of hours per month. We charge £34 per hour plus vat and agreed success fees.
Meetings
Choose if you want a belt and braces meeting, qualified against a strong, pre-agreed, tailored criteria or do you want more of a relationship development level meeting.
Sales Team Development
We can fine-tune your internal and external Sales team to ensure you are getting the most out of them in terms of motivation, delivery and being extraordinarily successful.
The team at Vocal Group have a massive passion for delivering strong quality new sales opportunities for our clients. We do this in two primary ways.
You outsource your lead generation, telemarketing services to us and we deliver consistent quality opportunities and meetings for you to win more business.
Sales Team Development. You have a team of telemarketers feeding your sales team. We can observe your team and make recommendations to massively improve the sales. If we don't (In your opinion) you won't be charged for the observation.
Why do customers buy from Vocal Group?
We offer them a Power Boost to their sales figures . We can get a sales campaign going very quickly sometimes within a week but its important to set it up correctly and for that we advise customers before they have spent a penny what they need to do prior to any campaign launch.
People buy from us because we have a strong commercially aware team, we plan all our campaigns and make sure all our activity is transparent to the client so they can hear and see exactly what we are doing at any time in the day.
Our clients like the fact they can buy us by the hour. Our smallest campaign is as little at 10 hours whilst our largest can be many hundreds of hours per month. Depending on the clients budget and what they want to achieve we can advise on this.
So in essence clients buy from us in order to put some energy into their sales pipeline, they can trust the Vocal Group brand because of the transparency we offer and they can use us with the size of budgets people often might spend having a team drinks event.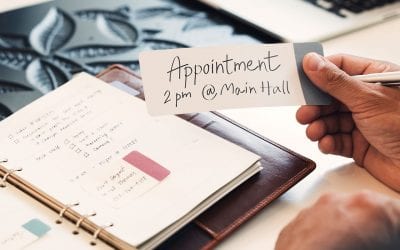 How many Quality appointments can we arrange for you? This depends on a number of elements and requires time spent working on these areas in order to make predictions. We can tell you the results we achieve on other accounts however they have a different product,...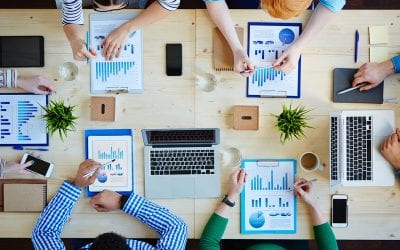 Want to find more customers? It often starts with the buying data phase. This article will help you find the right data. This is not a costly part of finding you more customers but is absolutely essential to get it right. The data will be the foundation to which your...
Vocal Group have a great team of TeleMarketers. We have used their services for many years now and the quality of their leads have been excellent and the subsequent conversion too. I have referred them to clients and also to fellow insurance brokers. Thanks for your efforts and we look forward to working with you in the future.
Matthew Southall - Director
Southall Harries We have been using Matthew and his team at Vocal group since April and they are already delivering. We have had two solid appointments of which we are hoping to convert which will amount to £300k of business and there is another one in the pipeline. I highly recommend their services. Their approach is extremely professional, not like your average call generation company who are pushy. Matthews team really deliver.
Lee Gill - Managing Director
Flow Office Ltd BV has a great reputation in Italy with all the major Kitchen brands however we were looking for a partner to help us expand into the UK. We came across Vocal Group and asked them to arrange meetings with some key distributors. From the start we felt confident Vocal Groups team could produce the results we needed. They worked with us on the pitch and style of communication we needed with the prospects, this involved identifying the key decision makers and building a relationship with them to establish a need for our Kitchen Handles. The result has been fantastic, due to the transparent approach we have heard the clients confirming the appointments and are excited to meet them.
Fabio Lancioni - Director
Consultant to European client looking to access the UK Market We have been working with Matt and Vocal Group for a good few months now and have been really impressed with their service. Matt and his team are very thorough, approachable and genuinely care. They want to deliver results and it's all working out nicely. Their telemarketing campaigns have delivered us some nice leads so far and hopefully, some will convert into paying customers. We would have used him again for another business of ours if he'd have offered b2c services and have already recommended him to others. Thank you Vocal Group.
PJ Ellis - Director
LightBox Digital (Digital Agency) We were introduced to the Vocal Group by a business colleague who had already started working with Vocal Group and was impressed by their approach to marketing. Although we had never had a telephone marketing campaign before and didn't feel it would be cost effective for us, we were swayed by his enthusiasm. We rang Vocal Group, arranged a meeting, and found that the costs were easily within our budget so we engaged them for a trial period. Results started to appear almost immediately, and we have been able to sit down in front of potential new clients on a weekly basis, already gaining repeat work. The problem we will shortly be experiencing is trying to grow the work force to cope with this increased activity! (not a bad problem to have).